DONNA ROBBO DAY (Ladies Day) – BRING YOUR MONEY WITH YOU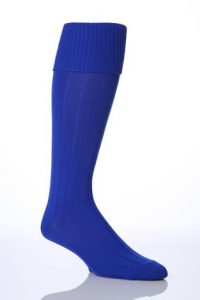 This is the time of the season when we hold a day for the ladies at Loftus Oval. We provide the champaign and they bring the nibblies. We pick a day when the most ladies teams are playing at home. This year we have chosen next Sunday 2nd July because we actually have four ladies teams at home. All the other ladies teams are invited back to Loftus after their away games.
This year we have dedicated the day to Donna Robertson who lost her battle with cancer in January. Donna played in our women over 30 teams for several seasons. She was a fun loving popular person who loved the club. She had fun playing on the field, and loved to socialise off the field. She is missed by her team mates and the Rovers community in general. The fact is the Robertson family have all been involved with the club. Husband Al played in our over 35 teams until an injury put an end to it. The three Daughters still play for Rovers: Mia plays W12A's, Caitlan plays W18B's and Keira plays W21A's. Al has coaches many of the girls teams including the W12A side this season. So yes a real Rovers family.
But wait there's more! It was Donna's wish when we lost her that there be no flowers. Instead she wanted people to donate to the Melanoma Institute. Well we didn't listen well did we. We sent the flowers and not the cash. Now it is time for us to step up as a club and honour her wishes. To that end we will use the DONNA ROBBO DAY as a fund raiser for the Melanoma Institute. For starters we have had 200 pairs of blue football socks donated to us and we have been given permission by our football association for our teams to wear the socks on that special day. All our Sunday teams will be wearing the socks whether they are at home or away. . How we make money is that they will purchase the socks for $5.00 a pair and that money will go towards the donation. We will have plenty of pairs over, so if you want to be involved please feel free to purchase a pair at the oval on the day. Why the blue socks: apparently that is the colour chosen by the Melanoma Institute. We will also have a donation bucket there for anyone who just would like to contribute by putting some in the bucket. Kind of like an admission to the ground to watch football.
I wish to thank all our senior teams for getting into the spirit of the day by purchasing the blue socks and agreeing to wear them on the day. I would particularly like to thank the Robertson family for allowing us to comply with Donna's wishes in this manner. Let's get right behind the day and make the family proud of this club. Thanks heaps in anticipation.
Rovers will survive the F6 Free-way
There has been so much speculation in the media on the impending F6 free-way. So much so that many people have approached committee members seeking the impact it will have on our club. Rovers Football Club played its first games at Loftus Oval in 1965. Even at this stage the club was notified that it would be a temporary arrangement because one day the F6 would be coming right through the field. What I can tell you is that since last October your committee has been in negotiations with council management, Councillor's for our "D" Ward and the local State member. Back in October we were at a stage where the inevitable was still going to occur. Our position was that it was upon the council to locate us to another oval and they have been working to this end. The latest position is that the free-way will not consume our oval and all will be saved. The problem with both of these propositions is that final decisions still have to be made, so who knows what they will come up with. The one thing I do know is that it will take more than a bit of bitumen to bring down a football club as famous as ours. If there is any breaking news I will keep you informed. However I wouldn't lose any sleep while you are waiting for that news to break
State Cup Duties
I was really proud of our 12A boys. They bowed out of the State Cup against Wanoona JFC. A really competitive game that was locked at nil all after extra time. That meant the dreaded penalty shoot out and things didn't quite go our boys way. They were so disappointed, but they really should hold their heads up high for such a tremendous effort. All the boys will benefit greatly from the experience.
Hat Trick Corner
The manager of our 8E side reported a double hat trick for Matt Ryan-Sweeny. Two in one game. How good is that! It was reported that young Ryan was lightning quick and always in control. Great potential there Ryan. Keep it up mate.
Some Humour
Paddy shouts frantically into the phone "My wife is pregnant and contractions are only two minutes apart".
"Is this her first child?" asks the Doctor.
"No" shouts Paddy. "This is her husband". Boom boom!
John Lane
President
​ "Up the mighty Rovers"